"Happy Mess" [LIMITED EDITION] Fine Art Print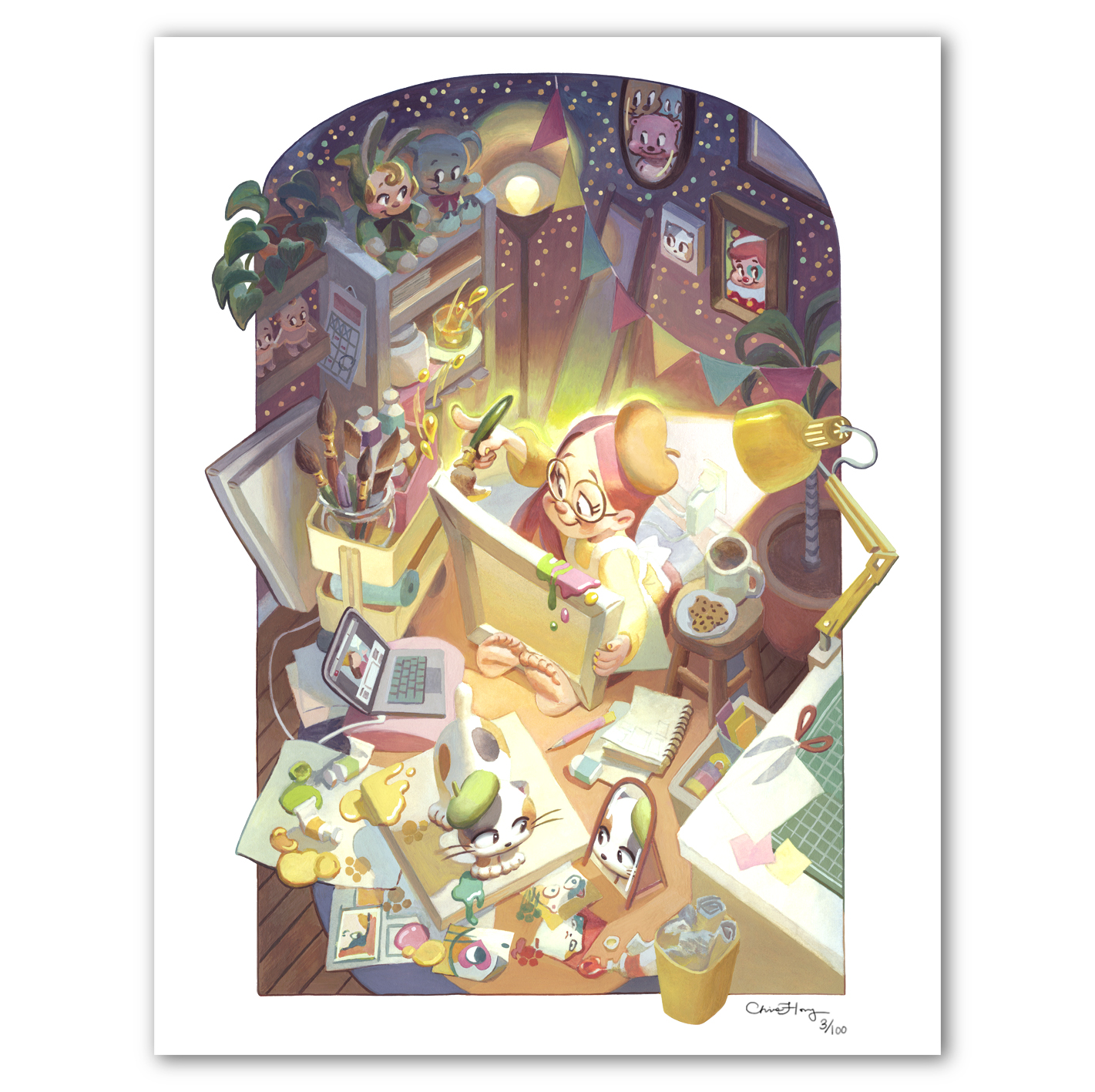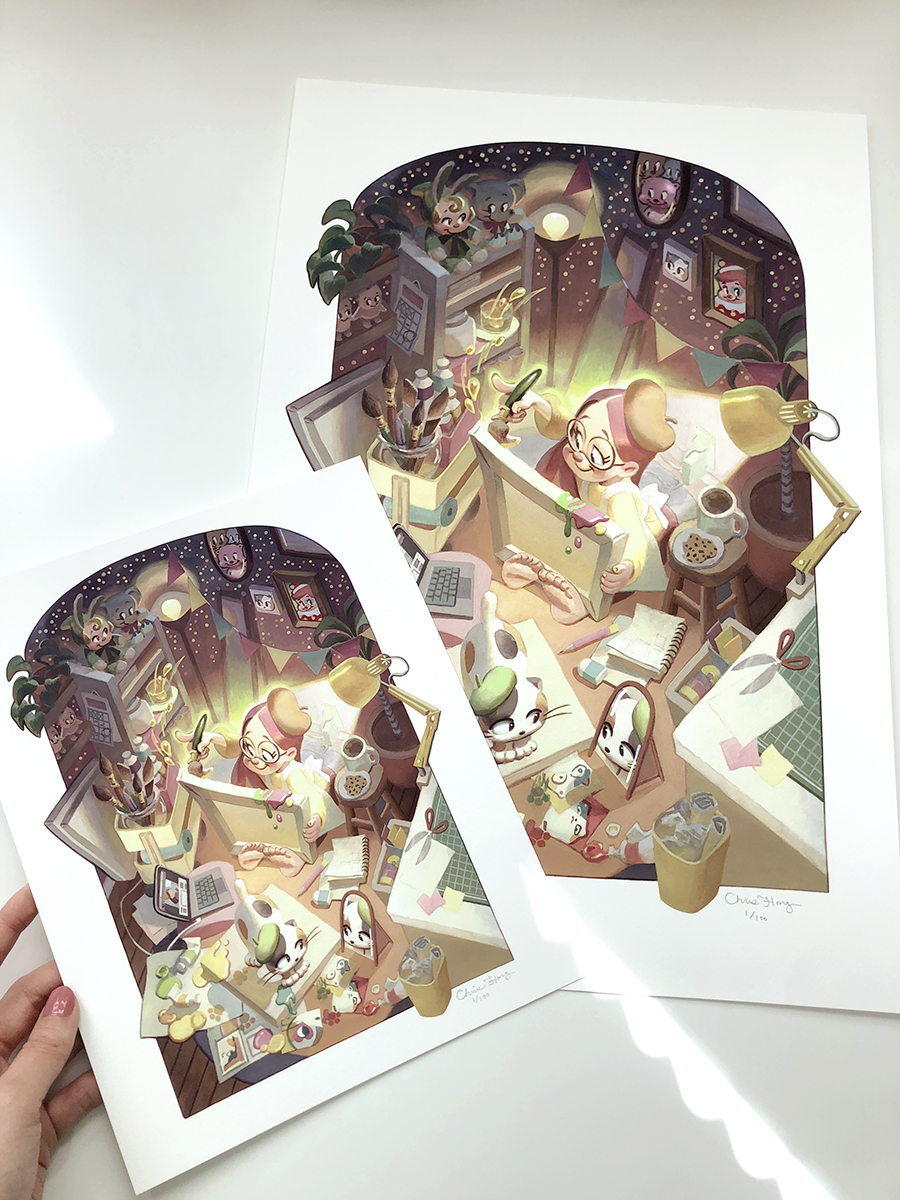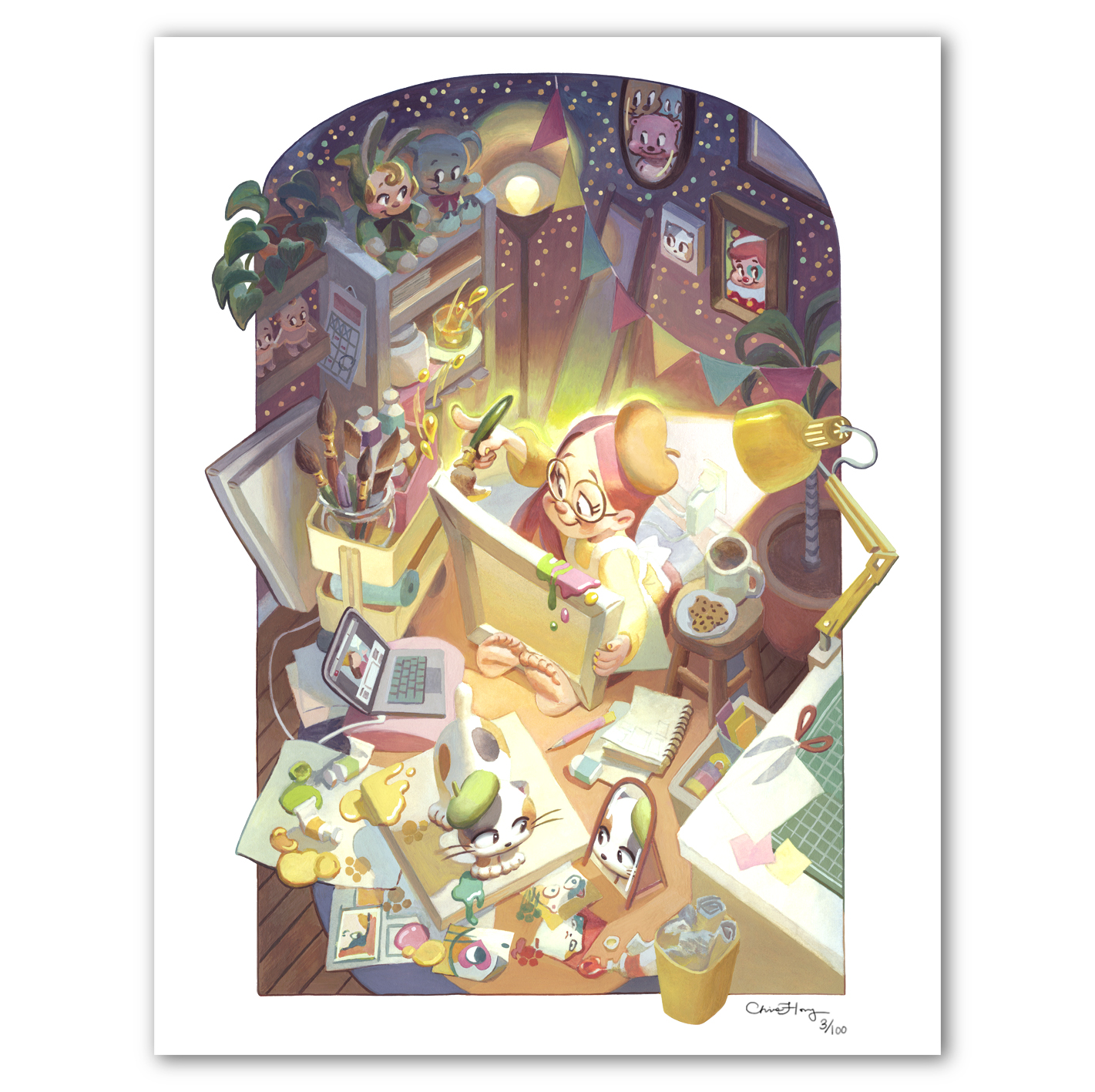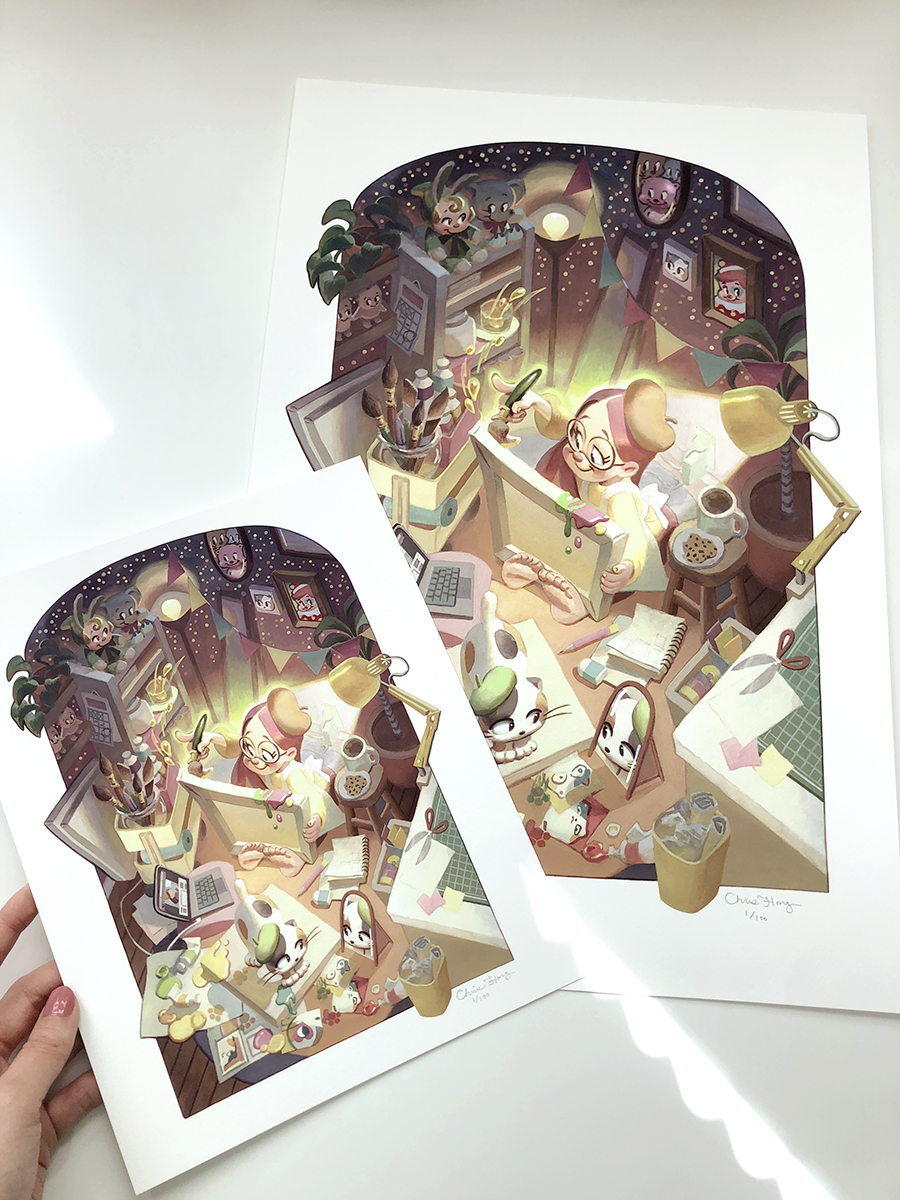 "Happy Mess" [LIMITED EDITION] Fine Art Print
[Happy Mess] is inspired by the joy of painting and how the artist's surroundings can reflect and play on that sense of childlike wonder. The objects and curiosities you find peppered throughout in the piece are all inspired by my own studio and collection of oddities!
Originally painted in gouache, it has been thoughtfully translated into a luxurious LIMITED EDITION print; only 100 copies of each size will ever be made. They will come hand-signed and numbered on front to show the edition, and titled and dated on the back.
Dimensions:
SMALL - 8.5 x 11 inches or 216mm x 279 mm
LARGE - 13 x 19 inches or 329mm x 483mm
(actual image size is smaller than paper size)
*BEFORE PURCHASE, PLEASE READ ALL IMPORTANT NOTES ON DOWN BELOW
IMPORTANT NOTES:
When purchasing the LARGE size print, you must pick the "MAILING TUBE" shipping option during check-out. Otherwise the order will be cancelled.

Any additional items purchased in an order containing the LARGE size print will be shipped separately in an appropriate mailer, as it cannot be shipped together in the same mailing tube (enamel pins are exceptions). Therefore please expect 2 packages in the mail if this is the case. No additional postage fee required.

For shipping, the LARGE print is placed in a protective cellophane sleeve, then lightly rolled and shipped in a heavy-duty mailing tube. Please be extra careful when unrolling the print, and when removing the print from its sleeve, as the flap of the cellophane sleeve has an adhesive side upon opening. SMALL size print comes backed with a chip-board inside a cellophane sleeve, and shipped in a stiff cardboard mailer or a padded bubble mailer if there are any additional items in the same order.

Though these prints are the only versions of the image that will be made available in their respective size and edition numbers, the image may be used in other commercial applications such as but not limited to; being included in an art book, used as a cover on a custom sketchbook, and more.
Shipping Estimates:
Canada - 1~2 weeks
US - 2~3 weeks
International - 3~5 weeks
All prices are in USD.