"Naptime" Custom Sketchbook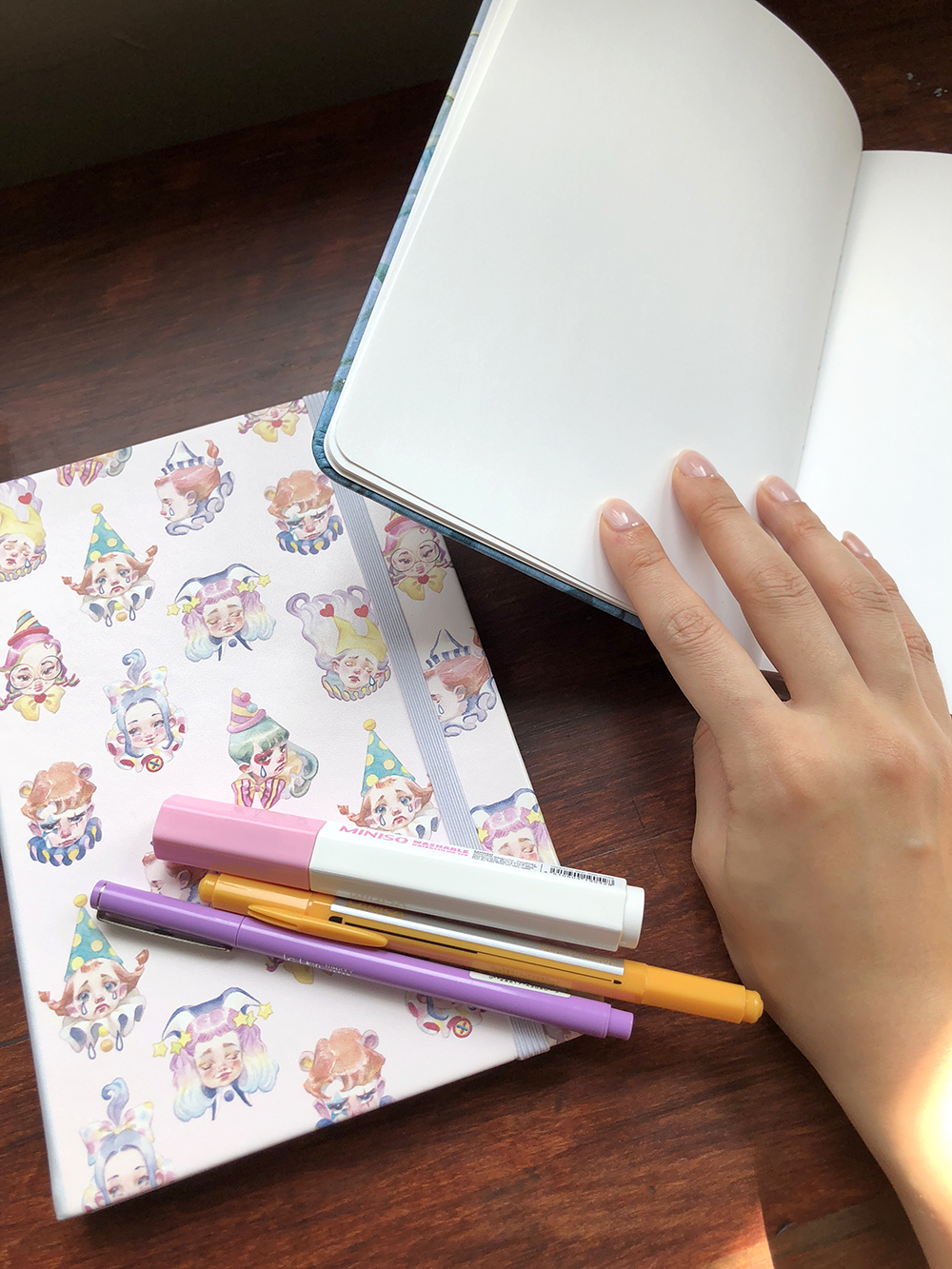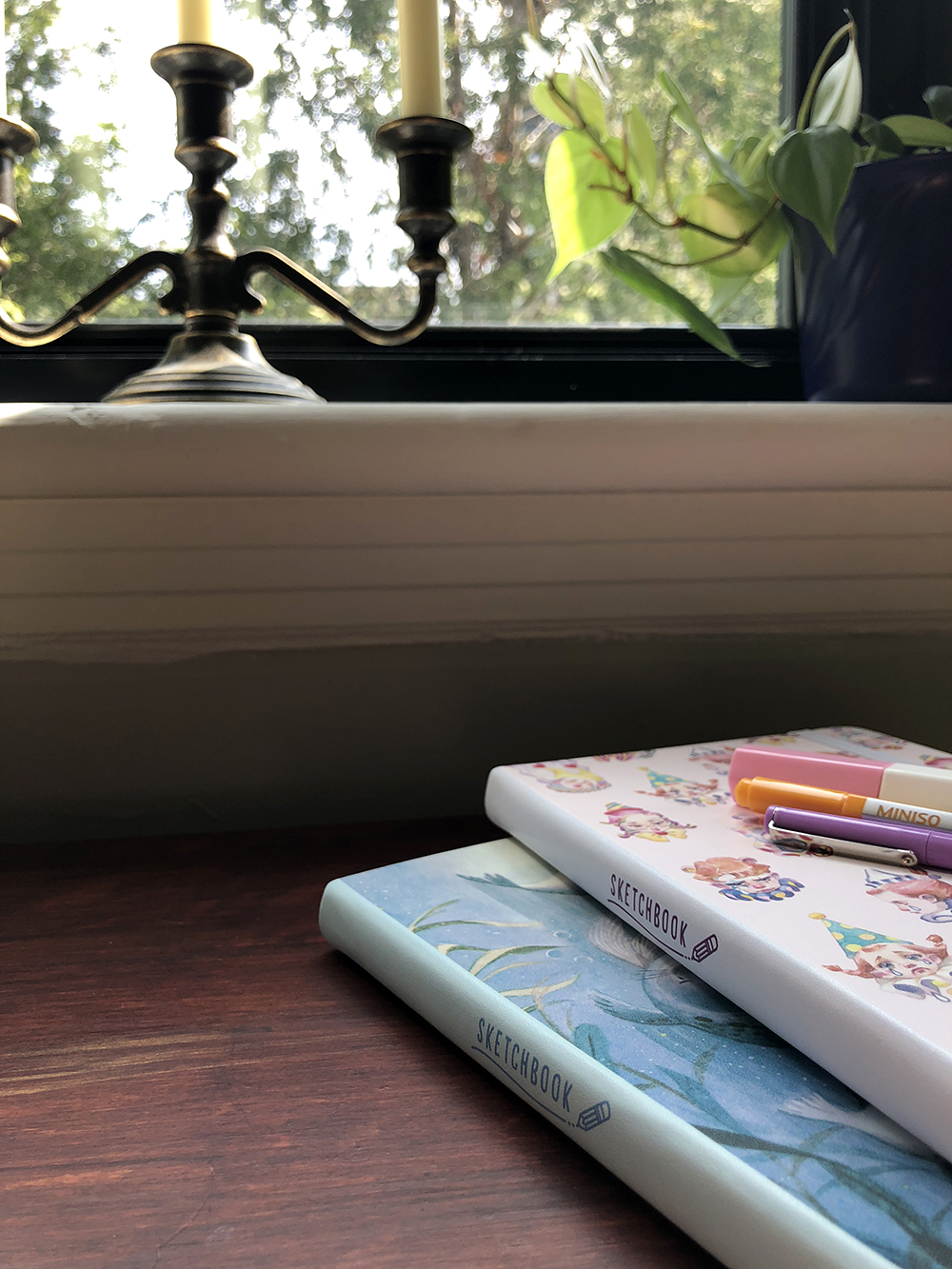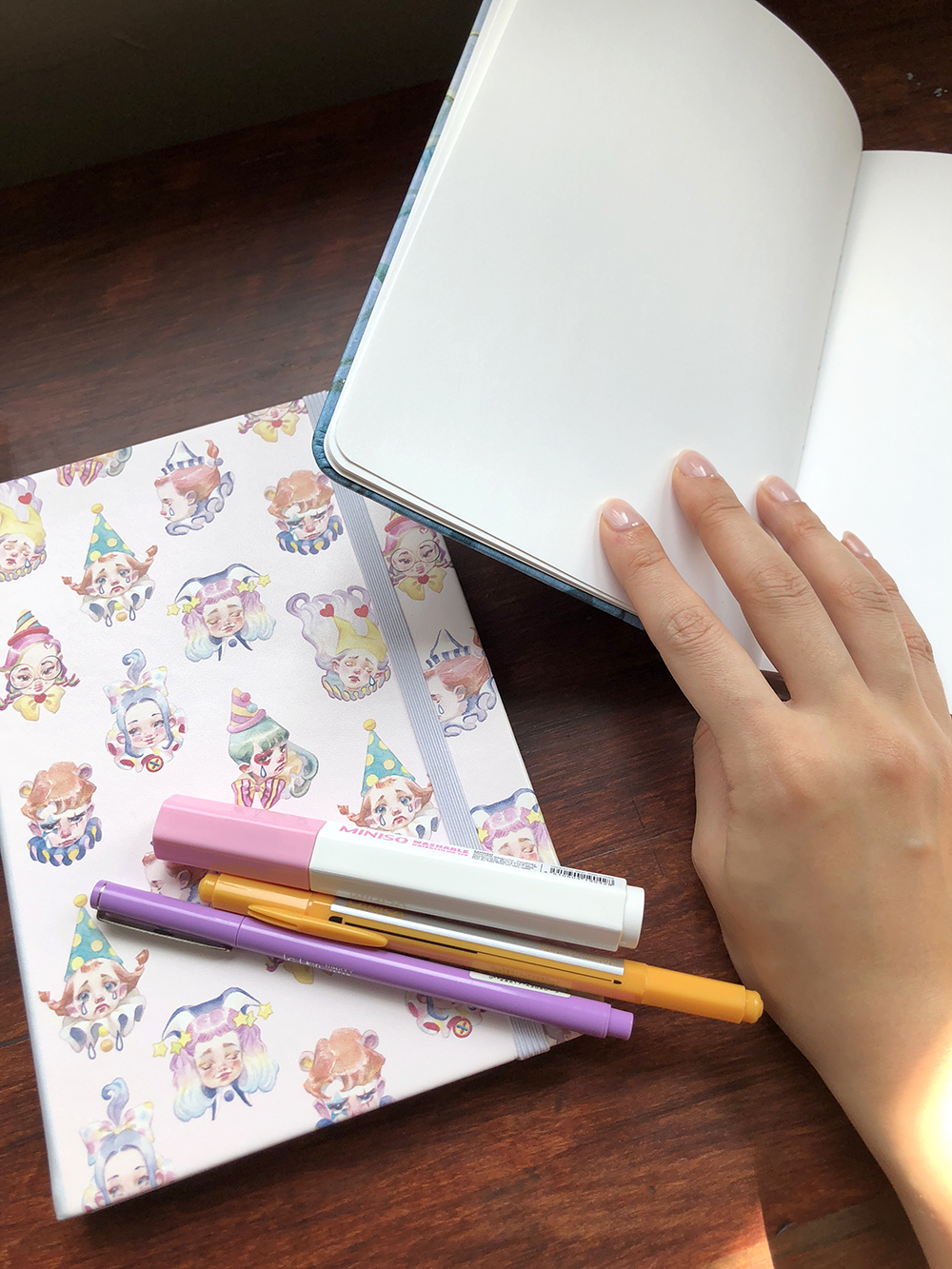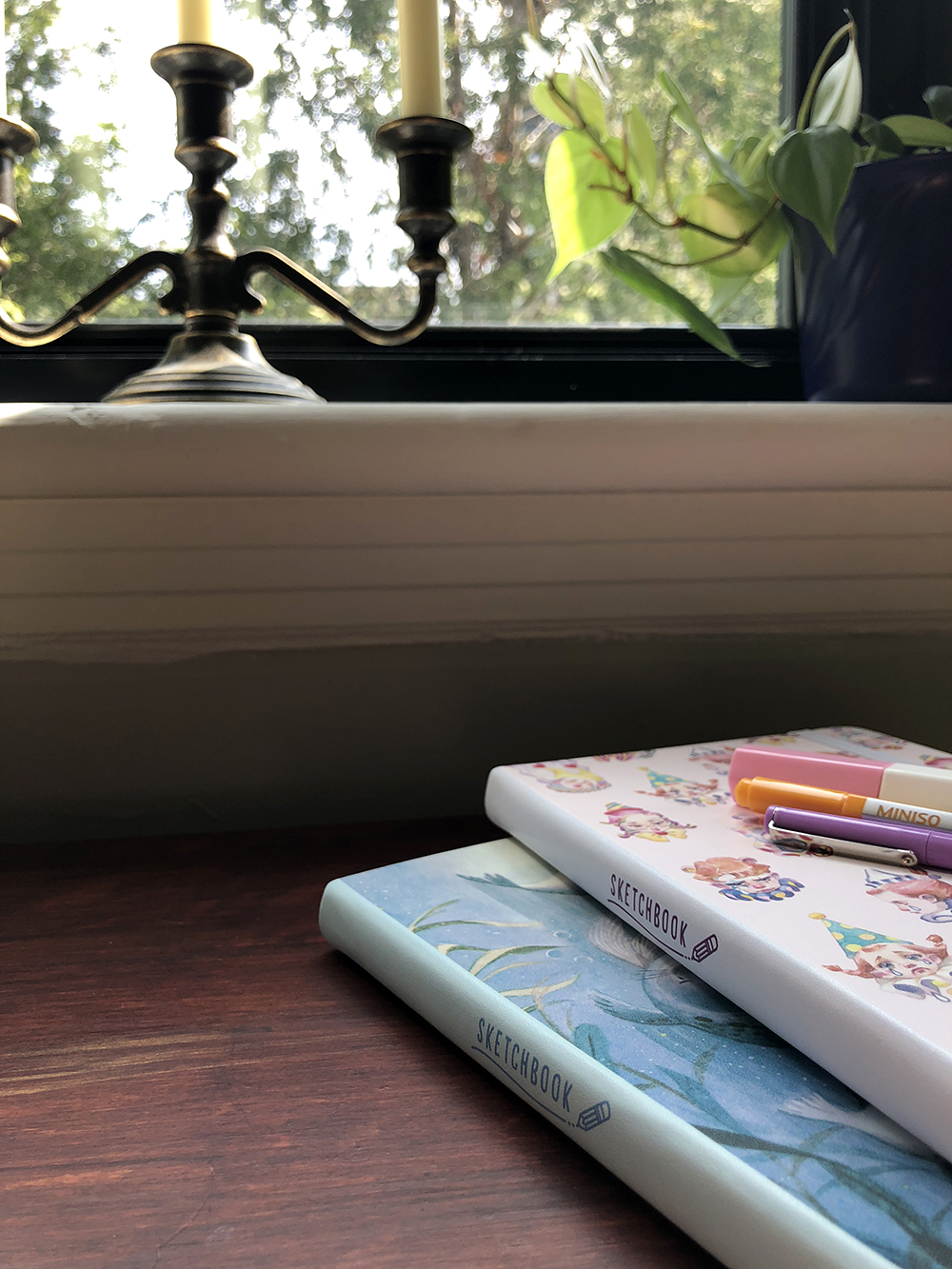 sold out
"Naptime" Custom Sketchbook
Custom sketchbook made with my beloved "Naptime" piece, just in time for Mermay!
A5 Hardcover PU leather sketchbook with mix-media paper.
Paper is ideal for pencil, and can handle light washes of water. Some buckling is to be expected when using water. Can be used double-sided when using pencil, or other lighter mediums.

Ships in a bubble-mailer.

Designed by Chris Hong.
Specifications:
Cover: PU fake leather material and thick cardboard
Paper: 56 sheets (112 pages), 180 gsm, smooth, white mix-media paper
Size: approx. 8.2" x 5.75" x 0.75" or 21cm x 14.5cm x 2cm
Extras: ribbon, band, inner pocket
IMPORTANT NOTES:
All prices on this website are in USD.
This sketchbook is offered at a discount because the print quality is below my standard. Last photo shown is a side-by-side comparison the a print of "Naptime" , and you can see a visible difference in the colours/vibrance. Owners of the print version may find it difficult not to compare; that said I believe the sketchbook stands on its own and is otherwise fully functional.
Due to limited stock, sketchbooks cannot be replaced if lost, so please double-check you've given the correct address.
Shipping Estimates:
Canada - 1~2 weeks
US - 2~3 weeks
International - 3~5 weeks